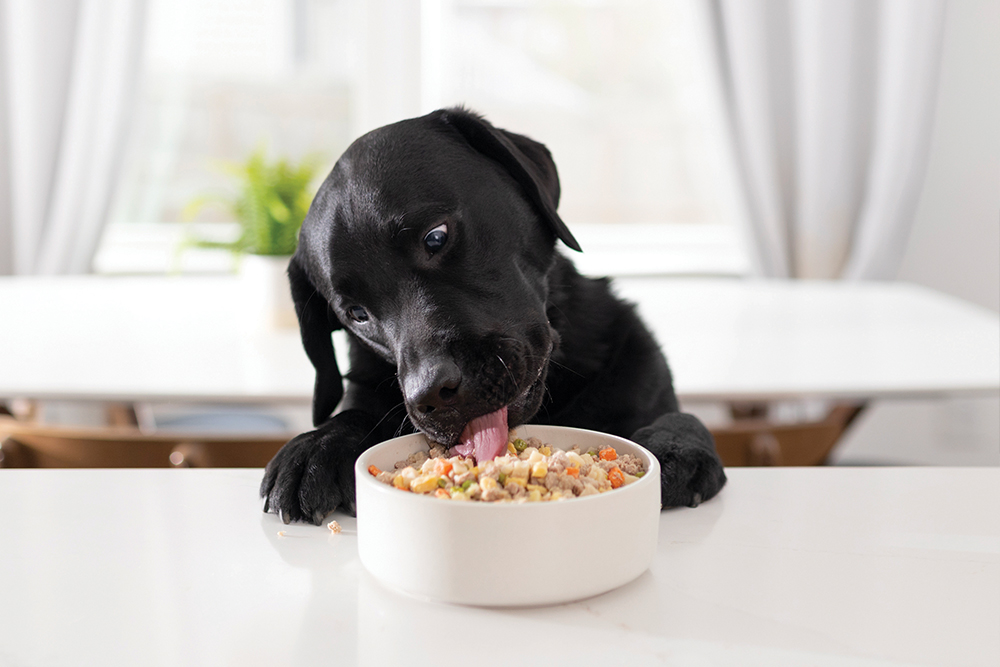 "Why do I need to know this?" you might be asking.  "I feed my pet healthy food!"
…But how healthy is the food that you're feeding them?
The AAFCO (Association of American Feed Control Officials) is the governing body who oversees pet food regulation, specifically nutritional labeling in America. They provide the nutritional guidelines for pet food manufacturers to follow, but unfortunately these guidelines are to provide the bare minimum of nutrients for your pet to avoid disease.
Your goal shouldn't be to provide the minimum level of nutrition for your fur babies, it should be for them to thrive! Ingredients like Vitamin A-E, Calcium, and Iron can help with fulfilling all of your dog's health requirements. Luckily, NuVet Plus was designed with these ingredients and specific concerns in mind. We don't deliver the bare minimum; we fill the nutritional gaps that your pet needs!
So when you see pet food next time in the market, keep this in mind! Just like human food, we need to go the extra mile to keep up with health when it comes to the food that your loved ones eat.